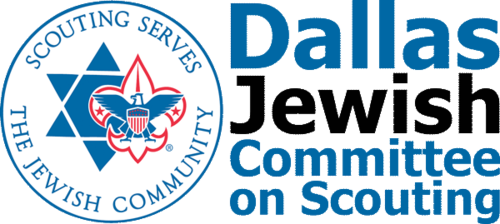 About Us
The Dallas Jewish Committee on Scouting (DJCoS) is a group of Scouters committed to promoting participation in Scouting within the Jewish community plus using our shared religion to enhance the Scouting experience.
The DJCoS is a part of the Circle Ten Council of Dallas and the Boy Scouts of America. We are also affiliated with the National Jewish Committee on Scouting.
Along with working with existing Scout units in the Dallas area and helping to form new units affiliated with Jewish organizations, the DJCoS also organizes several activities each year. Among them are a Religions Emblems Workshop in Novembe, the Scout Shabbat service in February, the Israel Scout Caravan in July, and helping the Jewish War Veterans place new U.S. flags on the graves of those who served in the military.
We are always looking for additional people to help with our work and additional activities for the Scouts. Should you wish to become involved, please contact us using the "Contact the Site Administrator" form.
Rachel Leventon, chair
Dallas Jewish Committee on Scouting